About Us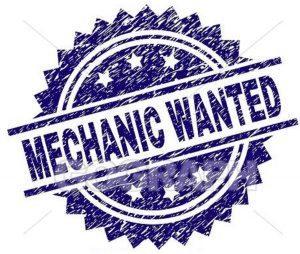 If you are looking for a new challenging role working with classic cars, please contact Andrew today to discuss working with us here at Mini & Moke World! info@miniandmokeworld.com.au or 9938 2242
---
Mini & Moke World is a family owned and operated business located on Sydney's sunny Northern Beaches. Boasting over 50 Minis and Mokes on the premises at any one time, we have been in Harbord Rd, Brookvale since 1983! Our passion stretches back a long time when owner Graham purchased his very first mini – a Morris 850 brand new in 1963 and together with his wife Kerry and mother Doris and a tiny  trailer in tow, made the trip from Sydney to Cairns (over 1500 miles) and back again! It was then that the humble little Mini carved a place into his heart.
All these years later, not only Graham but his son Andrew and daughter Sally are devoted to keeping the adorable Mini and loveable Moke alive and well. If it's parts and performance you're after then Andrew is the man to talk to! He has won countless titles racing his Appendix J Austin Mini Cooper S on race tracks all around Australia! Sally too has a passion for Classic Cars and loves nothing more than being in the workshop getting her hands dirty !
Welcome!
Some of you may be reading this and thinking about getting that Mini or Moke up and running that's been sitting in the garage for way too long!  The good news is the beloved Mini & Moke are now collectors items! They have soared in value and it's now very difficult to find a cheap Morris or Leyland derivative that you are happy to call your own.
That's where Mini & Moke World come in!
We have the experience and expertise to not only rebuild your car in-house but also to modify, modernise and correct all those problems the factory didn't fix aswell as the "created" problems that poor workmanship have brought about over the decades when owners have "had a go" themselves.
We offer "concourse" to "race car spec" preparation with a host of upgrades that fix such things as:
*Electronic ignition (means reliability, no rain or condensation issues)
*Unleaded head conversions (means no additives needed,  fill up like a modern car)
*Engine power upgrades – from our ever popular SPORTS1100 to 150 HP race engines – we have the know-how!
*Starter motor upgrades to have it kick over first time.
*Boosted Disc Brake conversions (so it stops like modern cars of today & has the added bonus of easy maintenance).
*As well as KM speedo assemblies, more comfortable seats, electronic equipment mods and many more.
We can even supply a project car to start with if you are unsure of what to buy.
Go on give us a call…why should we have all the fun!
SERVICES WE OFFER:
We are Licensed Motor Dealers in N.S.W. (DL # 13353) – but we choose to only buy & sell Classic Minis and Mokes
We have a Specialist Service Centre with fully qualified Automotive Technicians.  Anything from a simple Service or Grease & Oil Change to Re-conditioned Gearbox, Re-placing your Clutch, Steering Rack,  Brake re-build/ Disk Brake conversion, Unleaded Head… etc.
We have a Body Building Licence  so regularly carry out rust repairs and build all sorts of custom modifications (simple things like: Roll Cages, Bucket Seats, cut outs for Right Hand Fuel tanks, Guard modifications for diffrent style/ size wheels or even complete one offs – like our Moke Ute,  the  Hatchback Mini, our Mini Miami Convertibles… the list goes on.  We can also organise an independant Roadworthy Inspection for NSW registered cars) We also stock replacement panels – for both Minis & Mokes.
We have an excellent in-house Engine Building Service that is second to none! Andrew has many lap records on race tracks around Australia and is an expert on building reliable powerunits to suit your needs:  be it on the road or on the track.
We are Licensed Motor Dismantlers and began wrecking Minis and Mokes over 25 years ago so we carry over $250,000+ worth of Used, Reconditioned and New Parts!  Now ofcourse we do our best to preserve them but if it's parts you need and you can't get over to us – we can post them to you! Anything you need we can pack up and shoot out to you! Whether you're in Australia or anywhere around the world! There are different quality parts now available so as a classic Mini Specialist we can guide you by suggesting whether an original,  genuine or aftermarket part would be more suitable for your application – thus saving you a lot of time and money!! We are building these cars every day of the week – so we only use parts that we know will fit!!
If it's reliable infomation you need, we have many many years of experience when it comes to working on these little classics so – give us a call, pick our brains – we are here to help!